About
A Creative Talent Agency.
Cultivated, curated, hard-to-find talent and resources.
We're a consultancy evolving brands and agencies where creativity and design thinking matters. We specialize in packaging, print, interactive, multimedia, experiential, and advertising.
From senior-level through emerging professionals in all disciplines — we offer full-time opportunities, off-site projects, and on-site freelance engagements.
With 35 years of deep industry involvement — we've developed a highly effective evaluation method — ensuring perfect matches for our talent and clients. We've helped build some best-of-breed brands, agencies, and corporate creative teams throughout the greater Metro New York area.
We invite new or returning talent to Register at this link, with a PDF resume and a link to your portfolio or reel. Add a short blurb about how we can be of service — you are welcome to call us anytime at 646-580-7758 or 203-838-7772.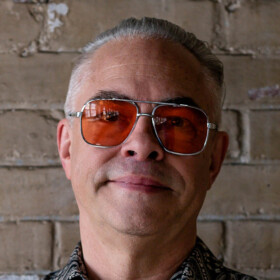 Solutionist
Karl Heine
A lifetime of experience
Talent agent, coach, design educator, speaker, and practioner
Karl Heine has over 35 years of experience in marketing communications and creative professional recruitment and development. He specializes in all levels of talent acquisition for major brands, agencies, design firms, startups, small and medium-sized businesses, non-profits and corporations.
Heine has remained hands-on as a creative professional throughout his career and has been the recipient of numerous design awards. He continues to receive accolades for his craft.
Karl lectures frequently at design institutions and industry associations. An engaged educator, he has been an adjunct and visiting professor at top design schools and is particularly known for preparing students for the working world with business practice skills and strengthening the resumes and portfolios of established professionals at all ages and stages.
As a natural extension of his work in talent recruitment and design education, Heine has formally paired these offerings with a successful career coaching practice.
Connect with Karl on LinkedIn
TEACHING
Adjunct Faculty
Professional Practices
BFA/Illustration BFA/Comics, 2023–present
School of Visual Arts, NY
Visiting Professor
Illustration and Visual Storytelling: Art/Industry
Summer Residency Program, 2014–present
School of Visual Arts, NY
Adjunct Professor
Starting a Small Business for Packaging Designers
Fashion Institute of Technology
New York, NY
Adjunct Professor
Business Practices and Ethics for Designers, Graphic Design Studio
Shintaro Akatsu School of Design
University of Bridgeport
Bridgeport, CT
Visiting Professor
Graphic Design
Aurora College, Shanghai, China
Visiting Professor
Design Thinking, Typography, Graphic Design Studio
Anhui Polytechnic University, China
2+2 Cultural Exchange Program
via Shintaro Akatsu School of Design
Adjunct Professor
Design Application, Business Practices, Entrepreneurial Portfolio
SUNY New Paltz
New Paltz, NY
Teaching Resident
Industry Hero Program
Graduate Advertising Workshop
M.AD School of Ideas
Miami Ad School, Miami
Adjunct Instructor
Product Creation and Innovation
M.AD School of Ideas
Miami Ad School, NY
INDUSTRY INVOLVEMENT
Juror 2022—present
Le Book Connections New York

Director-at-Large, 2014–2018
Membership Chair and Marketing Promotion Lead, 2016
Co-Chair, TDC/62 Annual/Competition
Type Directors Club (TDC)
New York, NY
Founding Board Member
Recruitment and Events Chair, 2009–2010
AIGA Brand Central
Lifetime Service Award, 2019
Board Member, 1995–2000 and 2005–2008
Connecticut Art Directors Club (CADC)
Judge
51st Annual Awards
New Jersey Ad Club
Judge
Design Awards
Design Arts Museum
School of Arts, Anhui Polytechnic University
Wuhu, China
Judge & Award Designer
Project Upcycle Sustainable Design Awards
Hasbro
Pawtucket, RI
Guest Critic
Graphic Design Program
College of Visual and Performing Arts
Syracuse University
Syracuse, NY
Material Juror
Material ConneXion
New York, NY
Media Partner
Better World by Design
International Design Conference
RISD / Brown University
Providence, RI
Juror
IDSA Student Merit Awards
Shintaro Akatsu School of Design
University of Bridgeport
Bridgeport, CT
Industrial Design Critic
Shintaro Akatsu School of Design
University of Bridgeport
Bridgeport, CT
Judge
Portfolio Awards
Shintaro Akatsu School of Design
University of Bridgeport
Bridgeport, CT
Judge
Big W Awards
Westchester Ad Club
Westchester, NY
WORKSHOPS
Cofounder and producer
Ready, Set, Go!
This one-day workshop for emerging students was originally created for the Connecticut Art Directors Club to offer real-world advice and experiential learning about embarking on professional creative careers in design. Now available at scale directly through kHyal and Karl.
Producer and Instructor
DesignerJournals™ custom notebook workshop
Teen Advisory Group, The Amistad Center for Art and Culture
The Wadsworth Atheneum
Coproducer and Instructor
Digital Publishing and Branding, 6-Month Workshop Series
Teen Advisory Group, The Amistad Center for Art and Culture
The Wadsworth Atheneum
Cofounder, Producer and Instructor
PUSH Design Camp for Creative Professionals
Block Island, Rhode Island
Cofounder, Producer and Instructor
PUSH Workshops
A hybrid design education model created to inspire, educate and inform creative professionals at all levels, through workshops, salons and events
South Norwalk, CT
Workshop Instructor
Social Media Bootcamp
AWNY Annual Advertising Conference
Fashion Institute of Technology, New York
Annual Advertising Conference Committee
Annual Advertising Conference Resume and Portfolio Clinic Subcommittee
Advertising Women of New York (AWNY)
SCHOOLS & INDUSTRY ORGS KARL HAS WORKED WITH:
Advertising Women of New York (AWNY)
American Marketing Association (AMA)
Art Directors Club (ADC)
AIGA Connecticut
AIGA Philadelphia
AIGA New York
AIGA Rhode Island
AIGA Upstate NY
Anhui Polytechnic University, China
American Marketing Association (AMA)
Art Directors Club, New York
Carnegie Mellon University
Central Connecticut State University
Connecticut Art Directors Club (CADC)
Cleveland Institute of Art
Fashion Institute of Technology (FIT)
Gateway Community College
Graphic Artist Guild
Hygienic Artist Academy
How Design Live, Freelancers Conference, Boston
How Design Live, San Francisco
Independent Creative Club
ITP, Tisch School of the Arts, New York University
Kean University
Kutztown University
Le Book Connections New York
M.AD School (Miami Ad School), Miami
M.AD School (Miami Ad School), New York
Marist College—Poughkeepsie
Newhouse School of Public Communications, Syracuse University
New York City College of Technology
Noble Desktop
Pratt Institute
Parsons The New School for Design
Quinnipiac University
Rhode Island School of Design (RISD)
Rochester Institute of Technology (RIT)
Sacred Heart University
School of Visual Arts (SVA)
Shintaro Akatsu School of Design
Syracuse University
SUNY New Paltz
The Creative Circus
The Portfolio Center
The One Club for Creativity
Think:FWD, Behance Portfolio Reviews
Tyler School of Art at Temple University
University of Bridgeport
University of Connecticut
University of Hartford