About
A Creative Talent Agency.
Cultivated, curated, hard-to-find talent and resources.
We're a consultancy evolving brands and agencies where creativity and design thinking matters. We specialize in packaging, print, interactive, multimedia, experiential, and advertising.
From senior-level through emerging professionals in all disciplines — we offer full-time opportunities, off-site projects, and on-site freelance engagements.
With 30 years of deep industry involvement — we've developed a highly effective evaluation method — ensuring perfect matches for our talent and clients. We've helped build some best-of-breed brands, agencies, and corporate creative teams throughout the greater Metro New York area.
We invite new or returning talent to Register at this link, with a PDF resume and a link to your portfolio or reel. Add a short blurb about how we can be of service — you are welcome to call us anytime at 646-580-7758 or 203-838-7772.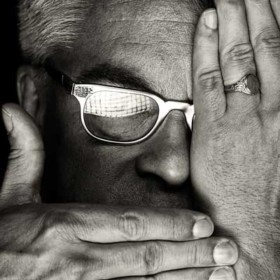 Solutionist
Karl Heine
A lifetime of experience
Talent agent, design educator, speaker, and practioner
Karl Heine has 30+ years of experience in the marketing communications sector and in the field of creative professional recruitment and development. He specializes in all levels of talent acquisition for major brands, agencies, design firms, corporate communications, and companies. Heine has remained hands-on as a creative professional throughout his career and has been the recipient of numerous design awards and accolades for his work. He lectures frequently at design institutions and industry associations.
Past engagements include AIGA Upstate, AIGA Rhode Island, AIGA Connecticut, How Conference | Freelancers Roundtables, School of Visual Arts, Rhode Island School of Design, Creative Circus, Syracuse University, Miami Ad School, Portfolio Center, Graphic Artist Guild, Noble Desktop, Carnegie Mellon SASD at the University of Bridgeport, University of Connecticut, Central Connecticut State University, University of Hartford, University of Connecticut, Connecticut Art Directors Club, Independent Creative Club, Advertising Women of New York and the American Marketing Association.
Beginning in 2018 he developed and presented Ready, Set, Go! with his partner kHyal. This one-day workshop for emerging students was originally created for the Connecticut Art Directors Club to offer real-world advice and experiential learning about embarking on professional creative careers in design.
As a design educator, Heine served as Adjunct Professor at Fashion Institute of Technology (Starting a Small Business for Packaging Designers), SASD at the University of Bridgeport (Business Practices and Ethics for Designers and Studio V with Emily Larned), and Anhui Polytechnic University, China (Design Thinking, Typography, Studio II), the State University of New York at New Paltz (Design Application/Business Practices and developed Entrepreneurial Portfolio), Miami Ad School, NYC (Product Creation and Innovation), Miami Ad School (Grad Student Advertising Workshop, Industry Hero Program). Workshop/Instructor, SVA Summer Residency Program 2014–present, Workshop Producer/Instructor, DesignerJournals™ Custom Notebook Workshop, The Amistad Center for Art and Culture at The Wadsworth Atheneum, 2014 Workshop Producer/Instructor, Digital Publishing and Branding 6-Month Workshop Series, Cofounder/ Instructor, PUSH Design Camp for Creative Professionals, Block Island, 2011/2012 Instructor, "Social Media Bootcamp," Advertising Women of New York (AWNY) Annual Advertising Conference Committee, FIT, NYC, 2008/2009
Way back — Illustration at the University of Bridgeport in the early 90s.
2014 – 2018 Heine served as a Director-at-Large, TDC/Type Directors Club membership Chair/SWAG Guru, 2016/Co-Chair of TDC/62 Competition. An active Member of the AIGA | NYC Chapter, was a Founding Board Member of the AIGA BrandCentral formerly Metro-North Chapter | CT and served as the Recruitment/Events Chair from 2009–2010, ADC, Spark/NYC, CADC | Connecticut Art Directors Club — served as a Board Member twice — 1995–2000 and 2005–2008 and received a life time service award in 2019.
In 2007, Heine co-founded PUSH Workshops with kHyal. PUSH is a hybrid design education model the duo created to inspire, educate and inform creative professionals at all levels, through workshops, salons and events. In 2008, they co-founded TalentEd — a career development venture for creative professionals featuring resume consultation, portfolio review, and coaching.
Connect with Karl on LinkedIn